Lost Penny DVD
It's been a year since Lost Penny had its film festival premiere. So, we're bringing back the DVD price back to its release price.

Sale Price: $16.98 CAD
Retail: $19.98 (15% off)
Just Isaac Documentary
We're partnering with CubeCity Entertainment to raise funds to film Isaac Mitchell as he enters the boxing ring years after the tragic death of his mentor.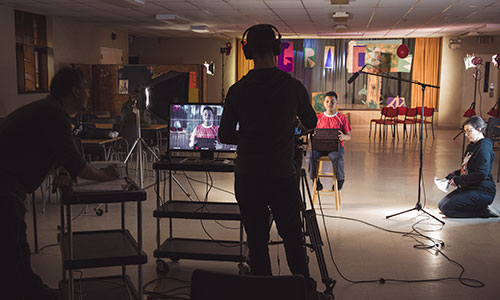 Short Film
We're currently working on three short films here in the Niagara Region. Check out some behind the scenes photos of the cast and crew...

Hire us to do your promo video
Do you need a good promotional video? These days, video is everywhere. It's a good way to get your name or company out there. Stand out from the crowd and get a professional look to your next video.
We're available for hire to shoot a video for you here for you in Niagara (or through our partners in New York City). We do:
Promo Videos
Music Videos
Demo Reels for Actors